Victorian Reining Horse Association (VRHA) members are the heart of our club, the foundation of our existance and the future of the club. Without the passion and support of our members we wouldn't be the club we are.
Becoming a member of VRHA is easy, click on the 2018 Membership Application link below.
-VRHA Membership -
All Reining competitors must be a member of Reining Australia
VRHA members competing in entry level non sanctioned classes
Green As Grass / Greenrider / Beginner
Reining Australia Green Rider Level 1 & Level 2
will need to apply for an RA Green Rider Membership or RA Full Membership
and supply this membership number to the VRHA to show your horse
Go to the Reining Australia website www.reiningaustralia or click here for the online application
Reining Australia Greenrider annual membership fee
Youth Membership (18 years and under)

10 Year Membership (Individual only)

$65

$30

$20

$500
---
The VRHA are seeking donations of items for the VRHA Monster Raffle to be drawn at the VRHA State Championship show, March 2019. The winner will walk away with this wheelbarrow and all contents!! The wheelbarrow will be on display at each VRHA show prior to the State Show for you to place your donated items in. Donations do not have to be horse related so get your thinking caps on and let's turn this empty wheelbarrow in to a MONSTER load!! If you wish to donate an item and are unable to attend a show, please contact us here
--ooOOoo--
The Breeding Season Has Arrived!!
Are you looking for breeding options this year? At the 2018 VRHA State Championship Show we auctioned three stallion services with great success, Steppin On Sparks, Hot Smokin Gun and Gottagetagunner - congratulations to those who have already committed to their breeding program for this year.
If you are still undecided about who to breed your mare to, why not consider one of these options;
Contact Vince Bonello 0416 274 709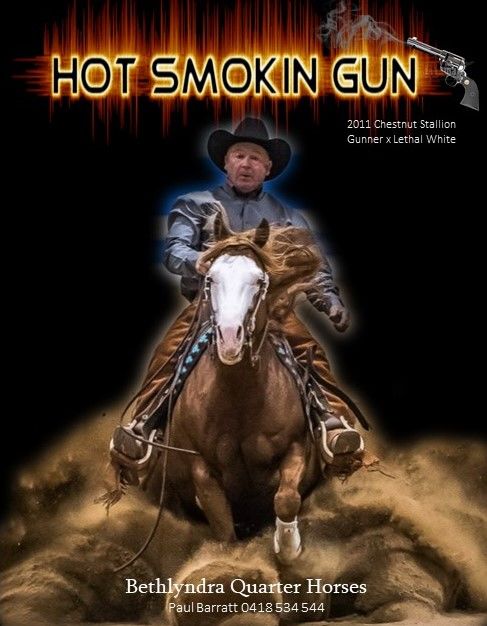 Contact Paul Barratt 0418 534 544

Contact Cameron Halliwell 0408 536 476
---
2018 HI POINTS AS AT AUGUST 2018